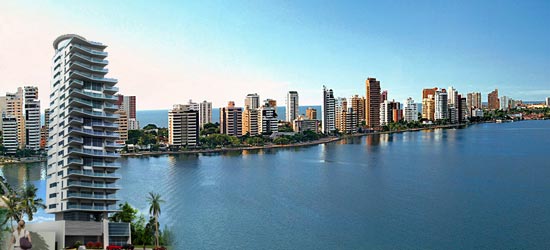 Bahía Concha, located at the exclusive sector of Castillogrande, a privileged zone with a spectacular view to the Bay of Cartagena, where you will enjoy dreamlike views at any time of the day.
Bahía Concha will be a building at your size. With apartments and studios with unequaled balconies where you and your family will be able to get to know the bay from another point of view.
The ample balconies at Bahía Concha will allow you to enjoy unforgettable sun downs.
A modern building where the design and functionality of an ideal area unite to create an ample area, allowing an easy maintenance all year long.
For more information visit www.bahiaconcha.com